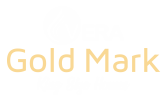 CONSTRUCTION LINKED PAYMENT PLAN - Click to Know More
APPLICABLE 5% DISCOUNT ON PER SQ.FT. PRICE
Stage
Percentage
At the time of Booking
10%
Within 15days of booking (Execution of Agreement)
15%
On Basement Raft Completion
15%
On Completion of Ist Floor Roof Slab
10%
On Completion of 6th Floor Roof Slab
10%
On Completion of 9th Floor Roof Slab
10%
10%+ PLC(If any)
10% + PLC (If Any)
On Completion of Internal Plasters and wall putty work
10%
On Completion of flooring
5%
5%+ Other Charges
5% + Other Charges
Total
100%
BEST VALUE PLAN 30% - 50% - 10% - 10% - Click to Know More
APPLICABLE 8% DISCOUNT ON PER SQ.FT. PRICE
At the time of booking
10%
Within 15 days of booking (Execution of Agreement)
20%
On Completion of Super Structure
50% + PLC(If Any)
On Completion of flooring
10%
At the time of Possesion
10% + Other Charges
DOWN PAYMENT PLAN 80% - 20% - Click to Know More
APPLICABLE 10% DISCOUNT ON PER SQ.FT. PRICE
At the time of booking
10%
Within 30days of booking (Execution of Agreement)
70%+PLC if any
At the time of Possesion
20%+Other Charges
Please Note:
GST Applicable above BSP, Other Charges and PLC (if any). Tax rates shall be charged as per the prevailing rates of the Government from time to time.
The cost of Stamp Duty, Registration Fee/ Documentation Charges, PLC and any other charges/ taxes levied by Government shall be borne by the customer as per actual & are not included in the BSP.
The prices & payment plans are subject to change at any time without prior intimation.
Pay order/Draft/Cheque to be issued in favour of VERA DEVELOPERS PVT. LTD. only.